PE
Peak Active Sports provide specialist PE from EYFS through to Year 6.
This includes dance, games, sports and gymnastics.
They also provide a weekly After School Club.
PE Intent
Mottram believes that PE and School Sport are essential to the development of the whole child – academically, socially, emotionally and physically. It provides the foundation for a healthy lifestyle and promotes co-operation and self-esteem.
High quality PE at Mottram will provide all children with the inspiration to succeed and excel in competitive sport and other physically demanding activities.  Opportunities are provided for pupils to become physically confident in a way which supports their health and fitness. It will provide opportunities to compete in sport and other activities, build character and help to embed values such as fairness and respect.
PE Implementation
EYFS
In Early Years Foundation Stage (EYFS), the teachers use the Development Matters document to plan, leading to the achievement of The Early Learning Goals (ELG) set out in EYFS Statutory Framework.
ELG: –  Gross Motor Skills
Children at the expected level of development will:
– Negotiate space and obstacles safely, with consideration for themselves and others.
– Demonstrate strength, balance and coordination when playing.
– Move energetically, such as running, jumping, dancing, hopping, skipping and climbing.
Reception class have a weekly PE session which is delivered by the class teacher. Throughout the week, the children have plenty of opportunity to use the large equipment outside.
Years 1 – 6
PE at Mottram Primary School provides challenging and enjoyable learning through a range of sporting activities including invasion games, net & wall games, striking and fielding games, gymnastics, dance, health and fitness, outdoor and adventure and swimming. We aim for pupils to participate in 90 to 120 minutes of high-quality PE each week, covering one or two different sports or skills each half term. One lesson is taught by a qualified sports coach and the other by the class teacher. The long-term planning for each class sets out the PE units which are to be taught throughout the year and ensures that the requirements of the National Curriculum are fully met. Children in Year 4 have access to swimming lessons in the Spring and Summer Terms. Children are encouraged to participate in the varied range of extra-curricular activities.
We provide inclusive and enjoyable clubs which increases children's physical activity. Clubs are offered to all children at some point throughout the year. These are run by Peak Active Sport. They take place after school on Monday to Thursday and at lunch times on Tuesday and Thursday. Children are encouraged to stay active at break times and can access a variety of equipment to use.
PE Impact
Our PE curriculum is progressive and allows children to develop fundamental skills and apply them to a variety of sports and activities.  Children are motivated to participate in a variety of sports through quality teaching that is fun and engaging. All children are provided with the necessary skills and given opportunities to demonstrate improvement to achieve their personal best. Our pupils are physically active, and this has a positive impact on their learning in the classroom. Children understand how to lead a healthy lifestyle and understand the importance of regular exercise. We share sporting achievements both in and out of school in Celebration Assembly, so that we are promoting sports and activities, as well as celebrating all levels of success. We also encourage the children to bring in certificates and photographs to add to our achievement display. We aspire for children to enjoy PE and develop a love of sport and physical activity which becomes part of their future life outside of primary school.
We measure the impact of our curriculum through the following methods:
Pupil voice
Observations
Looking at children's achievements both internal and external
Club attendance records
Pupil Voice
"I love dancing. " EYFS
"Doing PE makes your heart beat faster."  Year 1
"Being active is good.  It makes you feel awake inside." Year 2
"You learn to be in teams.  It doesn't matter who you are with, you can work together as a team." Year 3
"I enjoy learning how to do new sports." Year 4
"I enjoyed when we did lacrosse.  I'd never done that before, so it was good to try something different." Year 5
"I love we when we get put into teams and we have to work together.  Basketball is really good for that." Year 6.
Policy
Long Term Planning
Useful Websites
KS1 – https://www.bbc.co.uk/bitesize/subjects/z2hs34j
KS2 – https://www.bbc.co.uk/bitesize/subjects/zj6pyrd
https://www.letsridelocal.co.uk
http://www.eastcheshireharriers.co.uk/joining-the-club/
https://www.activetameside.com/activities/
Healthy Lifestyle
https://www.bbc.co.uk/cbeebies/grownups/portion-sizes-for-kids?collection=parenthood-tips-and-tricks
https://www.bbcgoodfood.com/howto/guide/healthy-eating-what-young-children-need
https://www.nhs.uk/change4life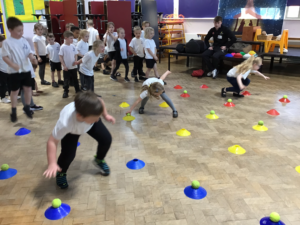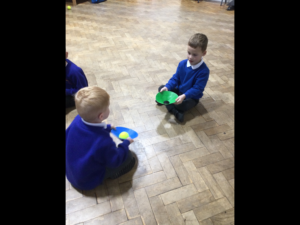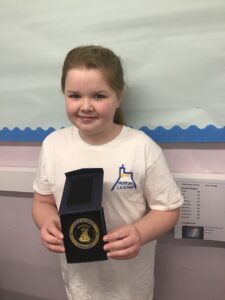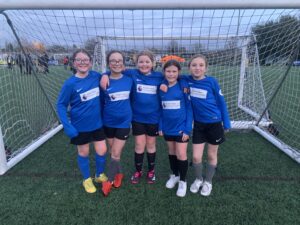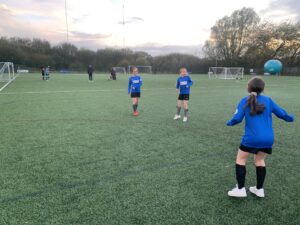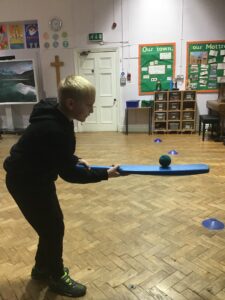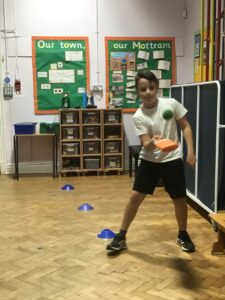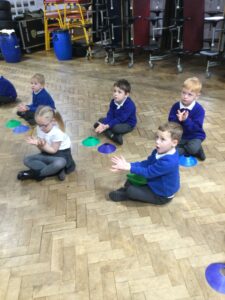 We celebrate the achievement of the PE Bronze Award. Well done Mottram !