Healthy Young Minds
We celebrated World Mental Health Day on the 10th October 2019. 
The School Council started the day with an assembly. 
All the children took part in lots of lovely activities based on the book Ruby's Worry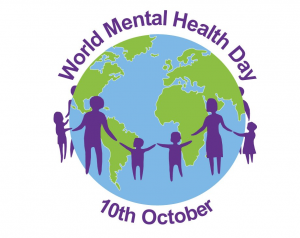 Useful Websites
TOG Mind
Young Minds
http://www.youngminds.org.uk/for_parents/worried_about_your_child
NHS Care
http://www.selfhelpguides.ntw.nhs.uk/penninecare/
Childline
Kidscape – Tackling bullying and safeguarding issues
Silverline – Free confidential helpline providing information, friendship and advice to older people
0800 4708090
http://www.thesilverline.org.uk
Samaritans
08457 909090
Papyrus – Working for the prevention of young suicide
0800 068 4141
Off the Record – A free, confidential counselling service for young people, 13-28, living in the Tameside, Glossop & Oldham area.
0161 355 3553
www.otr-tameside.org
0780 047 2908
Harmless – A national voluntary organisation providing support for those affected by self harm.
TESS email and text support service for self injury  0780 047 2908
www.selfinjurysupport.org.uk/our-support-services
Lifeline – Work with individuals, families and communities both to prevent and reduce harm, to promote recovery, and to challenge the inequalities linked to alcohol and drug misuse.
Tameside and Glossop Healthy Minds
www.penninecare.nhs.uk/healthymindstameside
Living Life to the Full
Cognitive Behaviour Therapy (CBT) is an evidence-based and structured therapy that aims to alter the unhelpful thinking (cognitions) and behaviour that commonly occur during times of distress.
Moodjuice – http://www.moodjuice.scot.nhs.uk
Moodjuice is designed to offer information and advice to those experiencing troublesome thoughts, feelings and actions.
Get Self Help – http://www.getselfhelp.co.uk
Cognitive Behaviour Therapy Self Help Resources – Access to free worksheets and handouts on various mental health problems, including anxiety and depression. Also includes access to MP3 downloads such as Guided Relaxation and Meditation.
Centre for Clinical Interventions – http://www.cci.health.wa.gov.au
CCI provides free workbooks on a variety of topics such as depression, assertiveness, panic attacks, self-esteem, anxiety and worry. 
Moodscope – https://www.moodscope.com  
Measure your mood each day with an online card 'game'.  Track your scores and learn what could be causing your ups and downs.  Using this method can help lift mood over time.
Mental Health Foundation – http://www.mentalhealth.org.uk
The Mental Health Foundation website – Information on a range of mental health problems, how to spot common signs and symptoms and help available. Plus access to free downloads and wellbeing podcasts such as mindfulness Exercises.