Headteacher's Welcome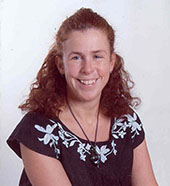 Dear Parent / Carer / Pupil
I am delighted to be the Executive Headteacher of our wonderful and distinctive Christian school.
Mottram C of E Primary school is a truly unique and special environment where your children can learn, develop and grow. Set on the top of Warhill our school is traditional in its building with a modern and creative outlook. Our school grounds, which are used regularly throughout the day, are second to none.
Our staff in school are friendly and approachable and love to teach. We cherish our children and appreciate their individuality. Our curriculum is rich, vibrant and challenging. We have close links with our Parish Church, with worship and prayer being an integral part of everyday. My job in this school is to ensure your child is safe and happy because happy children learn the best.
If you are at all concerned about anything please contact me via the school office. I look forward to working with you in the future.
Executive Headteacher:
Mrs Esther Bland
BEd(hons) NPQH NNEB